5 Things You Need to Know Before You Buy a Boat
Friday, November 16, 2018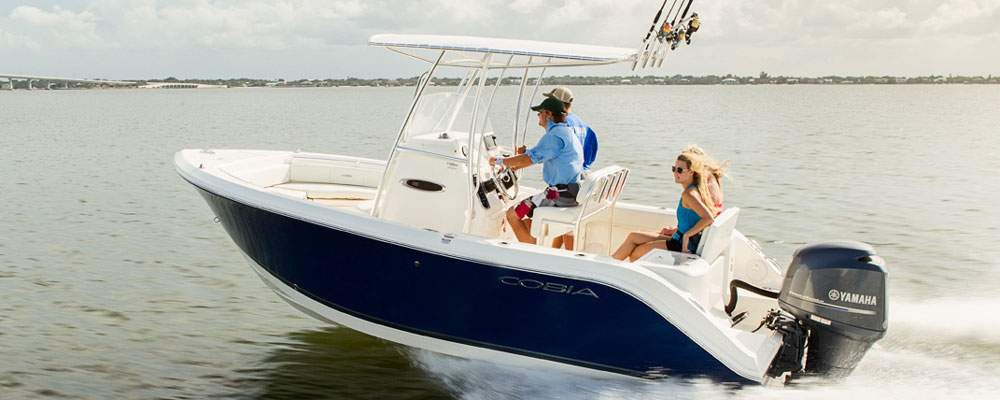 So you want to buy your first boat? Here are 5 things you need to know.
One of the happiest days in boater's life is the day he/she buys a boat. Well, if you are a boater or wish to start the ever-enjoyable boating activity in your own boat, today is your lucky day. We are here to help you navigate towards the right direction when buying your first boat.
A boat is a worthy investment of time, energy, and financial resources. For many people, it is a dream come true. However, before going ahead with this life-changing experience, there are a few things you should consider to avoid a titanic mistake and instead, own your dream boat or yacht.
1. Find your ideal type of boat
The first question you should ask yourself as a first-time boat buyer is 'What type of boat do I want?' There are over 30 distinctly different types of boats in the market today, each designed for a specific purpose. Ask yourself what activities do you intend to use your boat for and where shall you use it.
Ideally, there are three categories of boats; fishing, cruising, and watersports boats. Fishing boats are those which are specifically designed with open cockpits to enable the angler to move around and fight the fish.
Cruising boats are designed for traveling, accommodating guests, and experiencing comfort afloat. There are some cruising boats made specifically for day cruising and those for overnighting.
Motorsport boats are made for those who enjoy watersports such as waterski, wakeboard, tow toys, parasail, and scuba dive, among many others.
2. Determine whether you want a new or used boat
Another important decision to make is whether you will purchase a new or used boat. Often, many people advise first-time boat buyers to buy used boats since they are less expensive, hence minimizing the economic risk. However, if you have been saving for some time, buying a new boat is advisable as they come with a warranty in case of any malfunction. If you opt to purchase a used boat, ensure you have it checked and inspected thoroughly before making any payments.
3. Shop around and browse boat listings
Once you decide on the type of boat you want to buy, visit local marinas, boat dealers, and if possible, tour boat shows to get an idea of the different prices available in the market and the distinct features each boat contains. Similarly, you may opt to browse the internet for available boats. However, you need to exercise reasonable care as some of the deals are too good to be true.
4. Financing
Boat financing is a major factor that makes it more possible and realistic for you to own a boat. It also makes it possible for you to purchase a newer or more powerful boat model. Boat financing is very different than auto or home mortgage. Boat financing have wide variety of loan terms options available to you which include up to 25 years and rates can vary significantly based on your credit history, the age of the boat and geography. With auto loans, most of them have 3-year limit.
Additionally, with boat financing, you qualify as an individual for your boat loan unlike auto or mortgage financing where you will need a co-signer who is also financially sound and stable. Whether you wish to own a $20, 000 pontoon boat or $20 million mega yacht, you can seek and find convenient boat financing options that will make your dream come true.
5. Where will you keep your boat?
Another important decision to make is where you will store your boat when it is not in use. Some people choose to keep them in trailers or docked at a home port marina. The bigger the boat, the larger the truck or trailer required to pull it around. Similarly, you need to factor in the cost of storage when you will not be using the boat.
If you wish to make an intelligent decision that is less costly when buying your first boat, consider these 5 factors. Take your time and avoid rushing or receiving advice from those who just want to profit from your determination of having your own first boat. Make the right decision and start your boating adventures in your own boat with a happy smile!