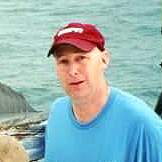 Phil Swaun
Born and raised in Connecticut, Phil started in the Marine Finance business in 1988 as a credit manager. He moved with the company to New Jersey in 1995 and rose to the position of Senior Vice President of a major bank after the company was purchased. In 2003 he started his own firm, Swaun Funding Group, which he owned and operated for nearly a decade. He then spent a couple of years with another marine finance company until May 2015, when he joined Intercoastal Financial Group's team as a Sales Representative and Underwriter.
Phil is an avid sportfisher, boat owner and AAU basketball coach. When not working, he enjoys spending time with his wife and teenage triplets.
Customers Intercoastal
See what our customers are saying about their Intercoastal experience.