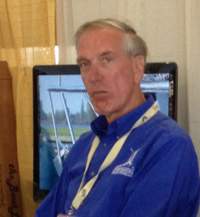 Paul Moriarty
Paul has been with Intercoastal Financial Group, LLC for 4 years, and in the Marine Lending Industry for 25 years. He has established and maintained many long time Customer relationships, as well as Dealer/ Broker contacts throughout the boating industry. His sales territory includes New England & selected Dealers/Brokers & repeat Customers, throughout the country.
Paul graduated from Clark University and resides with his wife Terry in Norwich, CT.
Customers Intercoastal
See what our customers are saying about their Intercoastal experience.