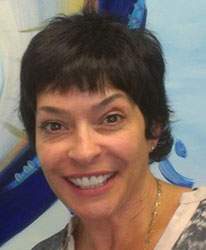 Lisa Di Domenico
Born and raised in New Jersey, Lisa spent most of her summers on the Jersey Shore and then lived there full time at the age of 14. She has always had a love for the water, whether it is surfing, fishing, boating, or water skiing. During college she worked in the Service Dept. of Ocean Beach Marina, Lavallette, NJ and in 1995 moved to Annapolis, MD and worked for Atlantic Boat Documentation until her career took her to boat financing in 1999.
Lisa's 25 years in the marine industry has given her a wealth of knowledge, thus making your financing experience a most pleasurable one.
Customers Intercoastal
See what our customers are saying about their Intercoastal experience.