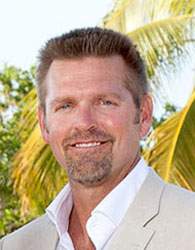 Calder McNab
Calder McNab is your dedicated West Coast representative for Intercoastal Financial Group (IFG), LLC.
Originally from Florida, Calder moved to California in 1999 and opened up the West Coast division for IFG, where he has built strong and meaningful customer, broker, and manufacturer relations in the marine and RV industries.
As a Marine and RV Finance Specialist for nearly 15 years (2.5 of which were spent in Bank of America's Yacht Financing Division), Calder has successfully financed over $300mm in loans for his clients. With his extensive experience in assisting customers with the simplest to the most complex of financing needs, he can personally guide you through the financing process to facilitate a smooth transaction.
Calder resides in Huntington Beach, California, where he enjoys cycling, reading, boating, fishing, and travel (especially to fish).
Customers Intercoastal
See what our customers are saying about their Intercoastal experience.